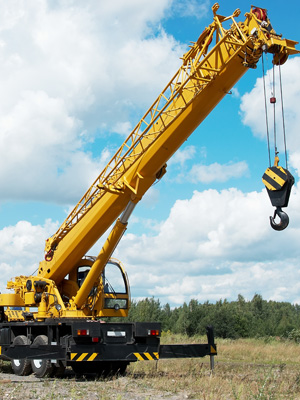 Unmatched Selection of Wire Rope Products
Whether you need a sling assembly or any other product for an overhead lifting application, we know that you're always looking for the best the lifting industry has to offer. At Kennedy Wire Rope & Sling, we are proud to have been one of the most trusted suppliers of wire rope, rigging hardware, slings, and other lifting products in the industry, for decades.
Advantages of Using a Wire Rope
Wire rope has the advantage of being an affordable, durable, and versatile option when planning a heavy lift. They're available in a variety of lengths, which makes them perfect for deep drilling, mining, and construction projects. The strength of this type of rope resides in twisting multiple stands of wire to form one thicker rope. While flaws in chain links or solid steel bars can lead to catastrophic failure, flaws in the wires making up a steel cable are less critical as the other wires easily take up the load. Friction between the individual wires and strands, as a consequence of their twist, further compensates for any flaws.
Experienced and Job-Ready
Our customers, their assets, and their safety are what's most important to us. As such, we're continually working to improve how we strategize and conduct business, which is why we here at Kennedy Wire Rope & Sling are proud to excel at the following services:
Our quality management system meets and exceeds ISO 9001:2008 requirements.
We provide services and products that meet our customers' needs, including wire rope installation services.
We dedicate ourselves to hiring and retaining qualified and experienced employees who are committed to our policies.
Our company is dedicated to making safety a top priority in everything that we do.
Lifting Ropes Options
At KWRS, we use a number of wire rope lifting solutions, such as XLT4. Its design makes it one of the highest strength-to-diameter ratios on the market. Starlift Xtra is also durable and resistant to crushing. While Flex-X9's high-density construction minimizes strand nicking, Flex-X6 provides exceptional strength and stability. These are just a few of the different ropes we have available for you.
Our list of durable, industrial lifting ropes doesn't stop here. Call us today at 800-289-1445 to speak with a representative to learn more about our lifting products and services. We have the quality wire rope sling lifting solutions your company needs.